serai
.
Items currently for sale:
---
Slash fanart:
These are ORIGINAL works in pastel, that I got directly from The Theban Band back in 2006. They are framed with black matboard. These are really rare, and quite gorgeous! Here is a portrait of Sam and Frodo: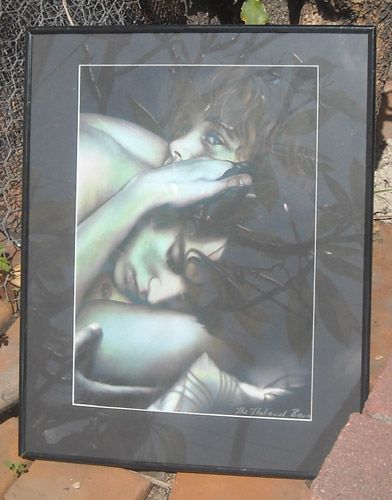 And a matching one of Merry and Pippin: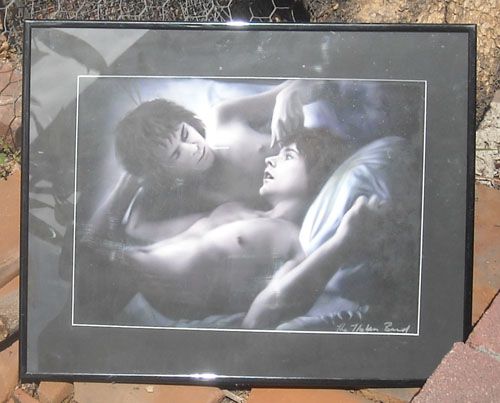 These are
$200 $150
each, or you can have the set for
$350 $250
. Although I have them in picture frames at the moment, they will be sent without them, as that will save big time on shipping costs.
I know these two pieces are quite a bit pricier than anything else, I've offered, but with things as they are, I'm looking to recoup what I paid for them. (Yeah, I had money to throw around on things like this back then!)
LOTR Books:
I have several books on the LOTR movies. These are all in BRAND NEW condition. Basically, I bought the books and put them on my shelf, and they've been there ever since. I haven't read any of them, and I don't think I've ever even opened some of them.
The prices are listed next to each book.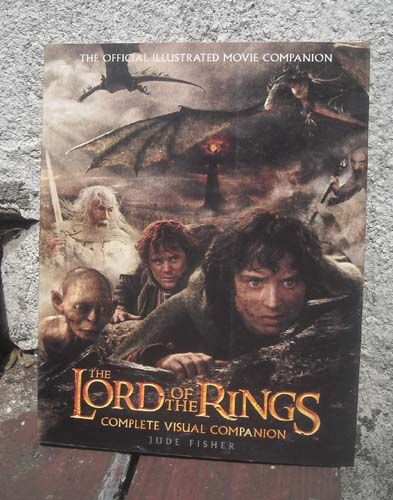 Paperback
$12.50 $9.25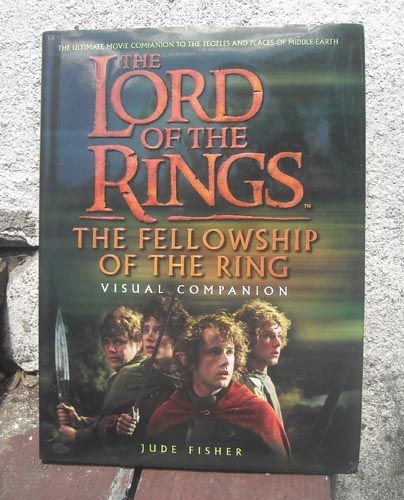 Hardback
$12.50 $9.25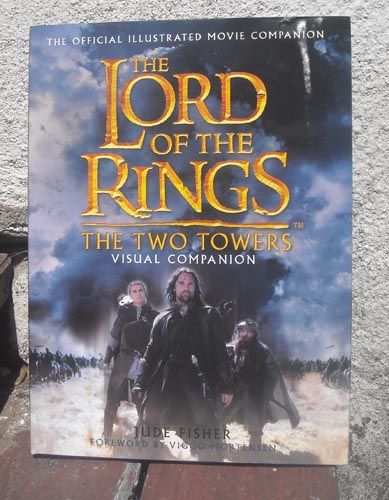 Hardback
$12.50 $9.25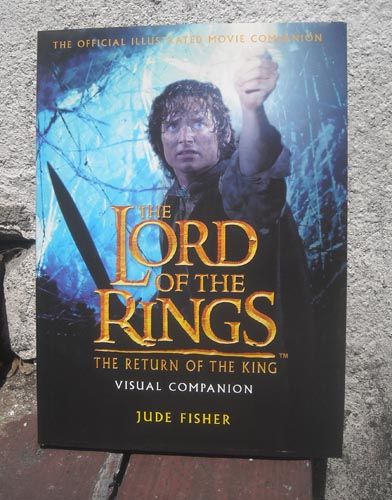 Hardback
$12.50 $9.25
I'll also sell the 3 Visual Companions as a set for
$30 $22.50
.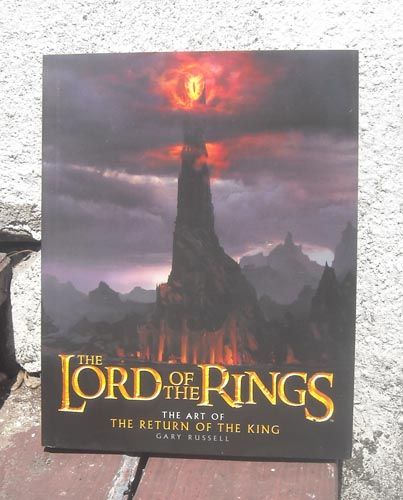 Hardback
$20 $15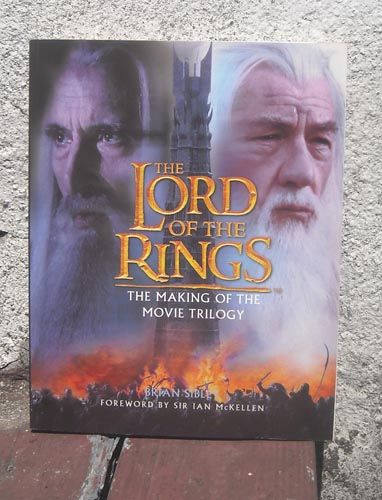 Paperback
$12.50 $9.25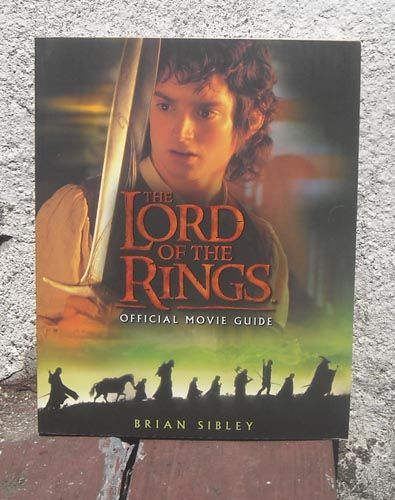 Paperback
$8.50 $6.25
Glossy photos:
Here are three beautiful large-format portrait photographs of Frodo, put out by New Line Pictures at the time of FOTR and 2T. They are in mint condition, measure 10"x15", and would look wonderful framed!
1.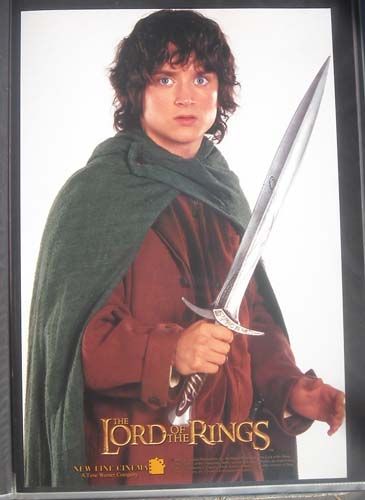 2.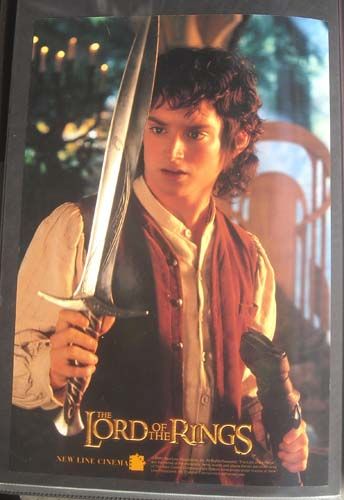 3.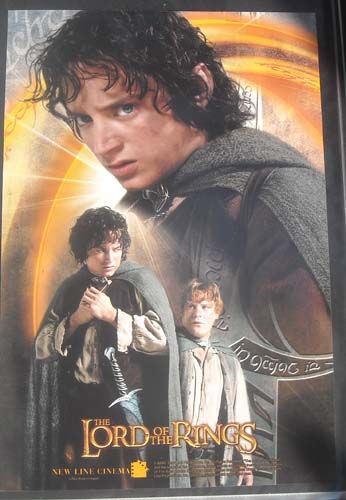 These are
$15 $12.00
each.
Doujinshi
and other fanart:
Doujinshi are fan-produced comic books from Japan. They are pretty wonderful, and we don't have anything like them here in the States. Most of mine are F/S, with a few other pairings and some gen stories. Here are pics of the covers. The interior pages are in black and white, and the covers vary between glossy and matte paper. If you want one, indicate which number you're looking at, and I'll tell you what I can deduce about it, and the condition it's in.
Prices for these vary from
$5 $3.50
to
$20 $15.00
, depending on condition and rarity.
1.
2.
Sold to

lbilover

3. Sold to

lbilover

4. Sold to

lbilover

5. Sold to

lbilover

6. SOLD to

gardnerhill

7. SOLD to

gardnerhill

8. Sold to

lbilover

9.


10. Sold to

lbilover

11. Sold to

lbilover

12. Sold to

lbilover

13. Sold to

lbilover

14. Sold to

lbilover

15. Sold to

lbilover

16.


17. SOLD to

gardnerhill

18.


19.


20. SOLD to

claudia603

21.


22.


23. SOLD to

claudia603

24.


25.


26. Sold to

lbilover



LOTR Oscar Ads

These are beautiful collectible ads put out by New Line Cinema for the LOTR movies. They were each one-day only ads, in trade journals like Variety and The Hollywood Reporter. Gorgeous artwork honoring the films and the people who made them. I've had them since the films came out, and I've got more than one on some of these. They are almost all in mint condition, as I've had them stored in artists' portfoliios all these years. They vary in price depending on their rarity, so comment below to find out how much for the one you want.


The following ads measure 8½"x11", and come from The Hollywood Reporter. Some are interior pages, and some are covers, as you can see. Most are single page ads, but there are a couple of two-page ads as well. They vary from $5 $3.50 to $15 $12.00, depending on rarity.

1.
2.


3.
4.


5.


6.


7.


8.


9.
10.


11.
12.


13.


13a.



These next ads measure 11"x14", and are from Variety, the leading film industry trade journal. They're in mint condition (mostly), having been kept in portfolios like the smaller ads. Some are from covers, some interior pages, and some are two-page ads, as you can see. Again, the price will depend on rarity; they range from $7.50 $5.00 to $25 $18.50.

14.
15.


16.
17.


18.
19.


20.
21.


22.


23.


24.
25.


26.


27.
28.


29.


30.


31.
32.


33.
34.


35.


36.
37.


38.
39.


40.


41.


42a.

42b.



General LOTF stuff:

Here is an LOTR desk calendar. I never actually used it, so the binding is tight. It's from 2005, and is book-centric. A page-a-day calendar, with each page giving a paragraph of info on some topic covered in Tolkien's literature. The pages are in black-and-white, as you can see from the picture below.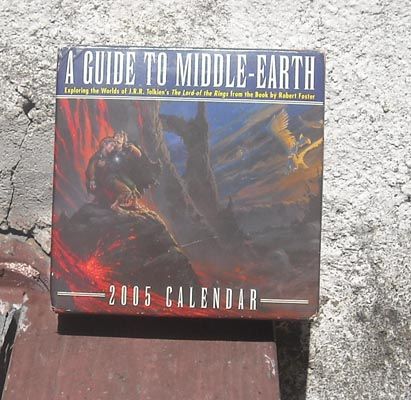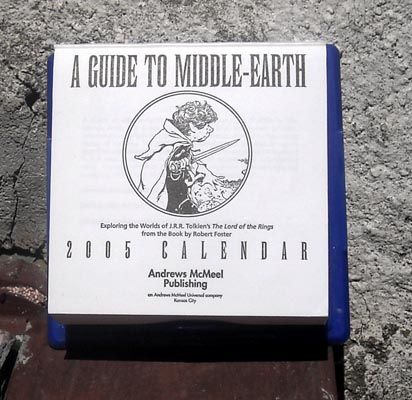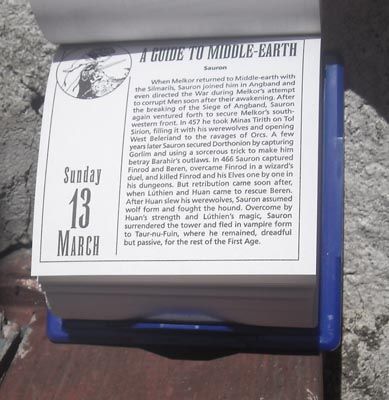 This calendar is $4.00 $3.00






Actor Items:

Elijah Wood:

Here are a poster of lovely Elijah. It's from Japan, from around 2003, and in great condition, as I've kept it in an artist's portfolio book. (It's never been taped or pinned up.) It measures around 12"x16 1/2".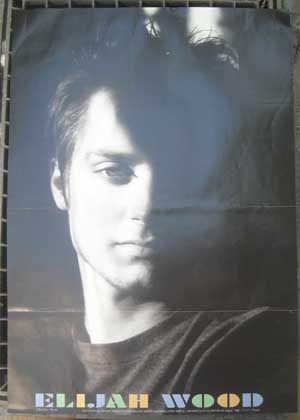 This poster is $7.50 $5.00.


I also have this Special Issue of FLIX Magazine, one of those awesome movie magazines from Japan. 80 page of our favorite Hobbit Boy - film stills as well as candid shots from premieres and publicity events in Japan, and exclusive photo shoots there. This mag came out in 2002, I believe, and it's really beautiful - if you've never seen a Japan mag, you'll be amazed at the quality. We really have nothing like them in the States; you pretty much have to go to art books to get this quality of image and printing.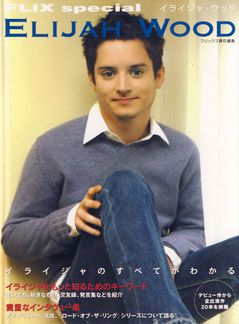 I'm offering this to my LJ friends for $15. SOLD to

aliensouldream.


This next mag is a US one - FLAUNT #65, featuring Elijah on the cover and in a great photo session taken on Venice Beach in L.A. Very good quality photos, and again, the mag is in great condition, near mint.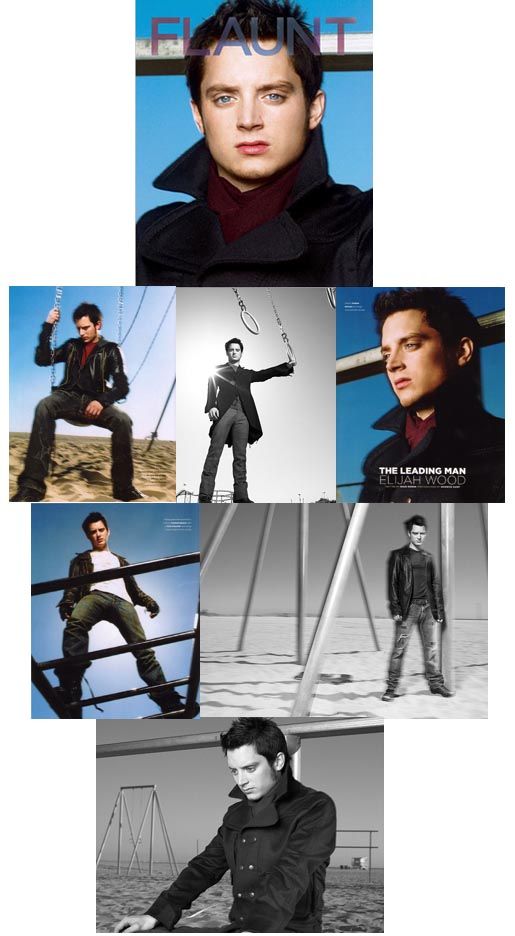 I have several copies of this one, for $10 $7.50 each.



LOTR Cast:

Like the Elijah mag above, this is from Japan. It's a Special Issue of SCREEN Magazine, another really gorgeous movie mag. The first quarter or so of the mag focuses on Orlando Bloom (22 pages), and the rest is on the whole cast. Elijah gets 11 pages, Viggo gets 7, Liv gets around 10, and the rest of the cast get a few pages each, plus there's a section at the end of stills from the LOTR films as well as other fantasy films like Harry Potter. You can see the cover and pages below.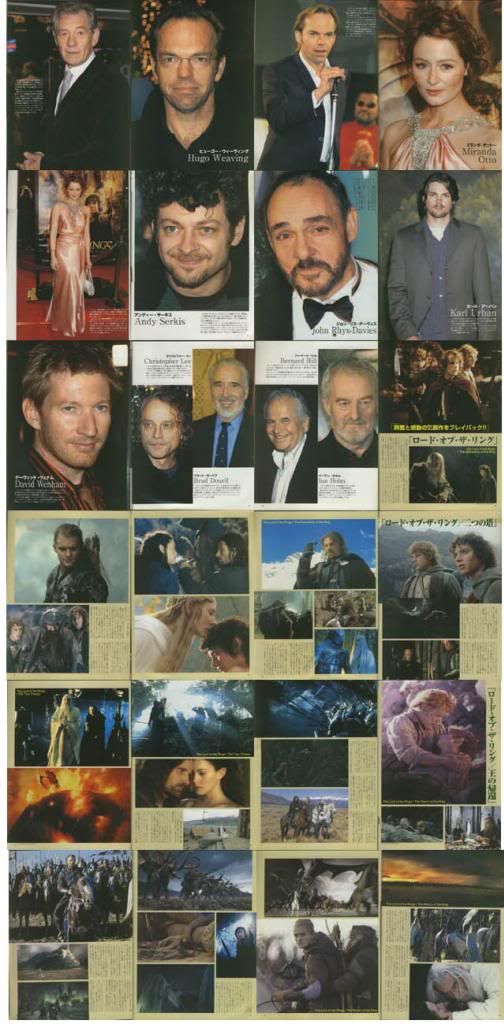 This mag is also $15 $12.50 for folks here.





Other Fandom Items:

1. STAR TREK "Blast the Redshirt" T-shirt from Teefury - Women's M

Witty ST shirt, in Women's Medium size. Shirt color is white. The material is really soft and yummy. I got this shirt right around the premiere of the first new ST film in 2009, directly from Teefury. It's never been worn; in fact, it was sealed in its mailing bag up until a few days ago, when I opened it up to photograph it.




I have ONE of these left, and it's $20 $15.


2. STAR TREK "Blast the Redshirt" T-shirt from Teefury - Men's L

This is the same design as above, but in a Men's Large size. The color is a light gold instead of white. Same mint, unworn condition.




I only have 1 of this shirt, and it's also $20 $15.


3. Mickey Mouse tank top:

Very cute tank top in a nice soft material, from the Disney store. There's a cute Mickey Mouse designed with the letters in red glitter, perfect for summer (and/or for a teenager if there's one in your family you need to gift). Again, this was a present to me that I never wore (because I don't wear gray), so it's brand new. It's even still got the tags, as you can see.




This little guy is yours for $10 $7.50.


4. Audrey Hepburn Style:

Here's a beautiful photobook from Japan, all about classic actress Audrey Hepburn. It's 111 pages of gorgeous black-and-white photos, from her films, photo shoots and public events. This is paperback book, 8" x 11 1/2", with a glossy slip cover, on thick, high-quality paper stock.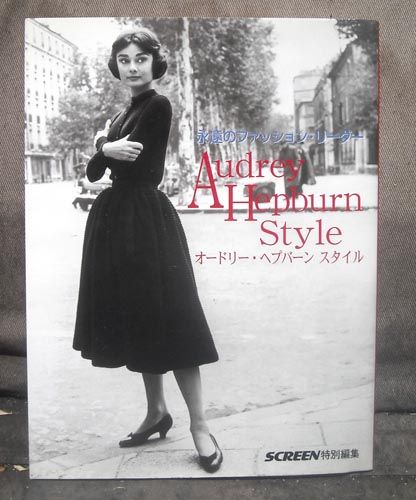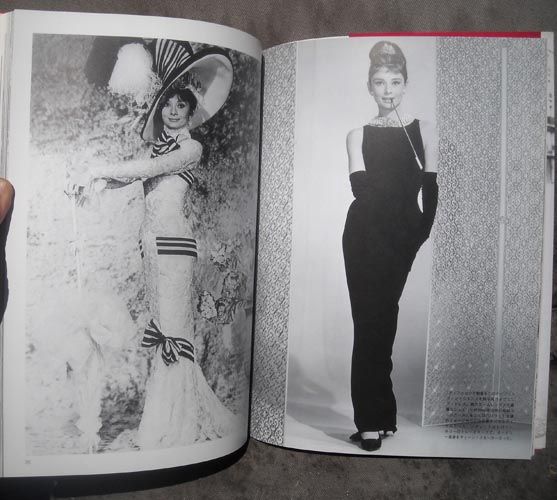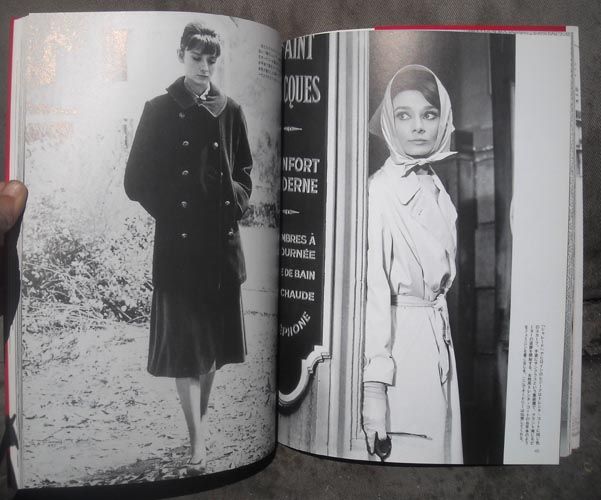 $10 $7.50 for this book.